Frequently Asked Questions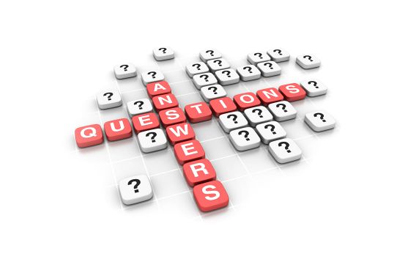 What are digital transfer services?
Movie film, prints, and slides transferred directly to an Archival DVD.
What is the maximum movie length, or quantity, that can be transferred to one DVD?
For videotape to DVD transfers the maximum is two hours. Movie film to DVD depends on the film type. We can fit 1600 feet of Regular 8mm and Super 8 to one DVD, while we can fit 4000 feet of 16mm film to one DVD. For slides to DVD as a playable slide show we can fit 500 slides to one DVD. Amounts over these are automatically calculated to a second DVD and priced accordingly.
What videotape formats can be transferred to DVD?
Any camcorder videotape format including VHS, VHS-C, S-VHS, 8mm, Hi-8, Digital 8, MiniDV and Betamax.

Can PAL tapes be transferred?
Yes, if you have videotape that is in PAL we can convert it to a DVD in the NTSC format for an additional fee.
What is the most common mistake made on video to DVD orders?
Customers forget to provide a title for their DVD packaging. The DVD artwork and sleeve is designed to support one title (2 lines of 20 characters per line). This title appears on the spine and upper left corner of the DVD case, as well as on the disc itself.
Do I get my original material back once it has been transferred?


Absolutely! We will send all of your original media back with your DVD transfer order. Please note that movie film will be returned spliced onto larger reels.
What should I do if my shipping label does not print?


Please contact our customer service at 1-510-727-8880.
What extra charges should be expected?
There are no extra charges for normal service. There are no hidden charges for splicing, cleaning or background music. There may be a repair charge for broken or damaged videotapes; however, we will contact you if this is the case. Also there is a charge for slides received in glass slide mounts. No charges will be added to the order without customer's consent.
Can a mix of movie film, slides or videotape be included in the same order?
Yes, however each format will be transferred together on seperate DVDs.

What does it mean that an audio selector is included in my movie film transfer order?
We have designed a system that provides two selections of music in our movie film transfers. Both Easy Listening and Classical music will automatically be added to your order and a selector button at the start of your DVD transfer allows you to select your preference.
Consumer Policy
Transfer services are available for home videos, movies and slides made by the customer. If the customer does not own the copyright, it is illegal to make copies and the orders will be returned undone. If you do not own the copyright for materials submitted and the original owner is willing to release the right to copy, a copy release form is available from customer service. Illegal material will not be converted.

Quality Policy
The DVD/Transfer Lab service is a transfer service. Videotape, movies or slides will not be enhanced. The quality of your transfer cannot be better than the original material submitted. If a customer is not satisfied with the order, the DVD/Video Transfer Lab will attempt to re-do the order and attain a quality level as close as possible to the original source quality. However, as with other software products, DVD transfer orders are non-refundable.