Save 30% on Film Transfer Services

Splicing & Cleaning

Primary Color Correction
Archival DVD
Music Selector
Motion Thumbnail Chapter Marks
Personalized Title
Vinyl DVD Case
1 Year Back Up
Thumbnail Sleeve


50 5x7 Greeting Cards for $25


Videotapes to DVD - Gold Service - $9.95 Ea.
Fast and affordable and ideal for uncluttering and
organizing generations of photo memories!


At Denevi Digital Imaging we specialize in preserving your memories. Share those special moments captured on tape with your family and friends for generations to come. We will transfer your video tapes to a digitally archived DVD or output your videos to a digital file (MPEG4, .avi, .mov, .mpg, HDV, Quicktime HD, or ProRes HD –

Click here for details).


At Denevi Digital Imaging all transfers are done in house (nothing is ever shipped from our facility) and every Silver Service order includes:
Archival DVD
Motion Thumbnail
Chapter Marks
Personalized Title
Vinyl DVD Case


Photo on Canvas - Extra 25% Off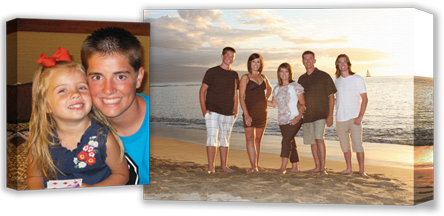 Turn your digital photos into a work of art!

We offer two options for the edges of your canvas wrap:

Gallery Wrap Edges - This option is when the image is stretched over the stretcher bars. Gallery wrap edges require 1.25 inches of each side of your image being wrapped around the stretcher bars.

Mirror Edges - The mirror edges technique captures the full image and creates a 'mirror image' which is wrapped around the edges of the stretcher bars. This takes 1.25 inches of each side of your image, creating a mirrored-image effect and wrapping that 'mirror image' around the stretcher bars.
Professional quality color & printing
Protective UV coating, prevents fading and allows easy cleaning Image wraps around all edges adding depth and dimension to your photo
Beautifully finished edges and backside gives your canvas that professional look
Ready to hang, no frame needed


Slide & Print Scanning 24¢ Ea.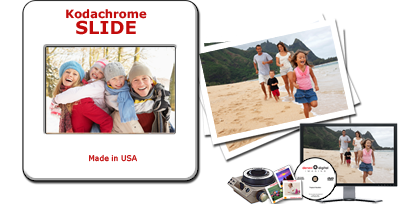 Denevi has developed our high quality Photo Scanning Service from decades of experience, using true commercial scanners, not a photo scanner designed for home use. Scanning photos are a great way to preserve your photos for future generations to enjoy. Every photo is scanned and color corrected with D-Tech. Each photo is then rotated and cropped. We offer picture scanning from all sized photos and photos in albums. Transferring your pictures to DVD helps keep you organized and makes accessing those images easy. We can digitize photos into a JPEG or TIFF image file. Have your photos preserved on our archival quality data DVDs.

600 DPI photo scanning
3000 PPI slide scanning
Digital Color Correction
Image Rotation
Archival Data Disc
Scan prints from 2x3 to 8x10
Scan 35mm slides in 2x2 mounts
Data Disc Required - $6