Transfers Include:
Digital Slide Scanning
Digital Color Correction
Digital Ice Dust Removal
Image Rotation
Archival Data Disc
Slide Formats:
35mm 2x2 Slides
110mm, 126mm Slides
120mm, 220mm Slides
Also available from Stereo Slides and View Master Disc

Commercial Scanners


Before


After



Our Technology


Professional Slide Scanning:
Denevi Digital Imaging offers a professional slide scanning service using state of the art commercial slide scanning equipment. We use the same technology as National Geographic and Sports Illustrated.




Choose From Our Two Service Levels:

3000 ppi Scans




Scans available in JPEG format



4000 ppi Scans
Scans available in JPEG or TIFF format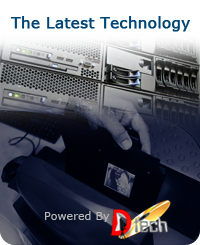 Denevi has developed our high quality Slide Scanning Service from decades of experience, using true commercial scanners, not a scanner designed for home use. Every slide is scanned and color corrected with D-Tech. Then Digital ICE is applied to remove dust and scratches. Each slide is then rotated and cropped. We offer slide scanning from most formats including 35mm slide scanning, 110mm slides, 126mm slides, 120mm slides, & 220mm slides. Other sizes are also available. Have your slides preserved on our archival quality data DVDs or choose a Playable DVD Slide show set to music to enjoy on our TV or computer.
*Price valid for Gold Slide Scanning Service of 2x2 mounted slides with a quantity of 1,001 or more.
Preserve your precious memories before they fade away!
©2013 Denevi Digital Imaging | 21091 Foothill Blvd Hayward, CA 94541 | 1-800-447-4469